Opening ourselves to God's grace
Your Title Goes Here
Your content goes here. Edit or remove this text inline or in the module Content settings. You can also style every aspect of this content in the module Design settings and even apply custom CSS to this text in the module Advanced settings.
Allison English, Rector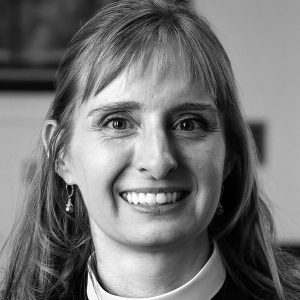 The Reverend Allison English is the 19th Rector of Calvary Episcopal Church. She began her ministry at Calvary in July 2018. Prior to her call as Rector, she served as Senior Associate Rector of All Saints' Beverly Hills, California and Associate Priest at St. Wilfrid's Episcopal Church, Huntington Beach, California. She is an alumna of Hanover College (B.A. 2004), where she majored in Philosophy. She attended seminary at Claremont School of Theology (M.Div., 2008).
Allison was ordained to the priesthood in January 2009.
The core ministries of Calvary Parish drew her to return to her Midwest roots to serve as Rector: Music & the Arts, Children & Families, and Outreach. Allison brings her passion for and experience in developing and enhancing Christian Formation & Fellowship for all ages, connecting people's lives to God and one another so that they might grow inwardly and outwardly in faith.
Allison is married to the Reverend Robert English, who serves a pastor in the West Ohio Conference of the United Methodist Church. They have two school-aged children, Olivia and Amelia. 
Olivia Hamilton, Curate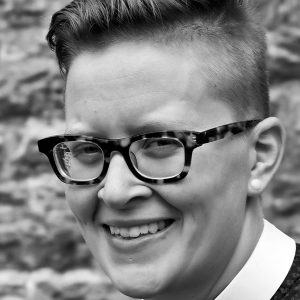 Rev. Olivia,  MDiv, is Calvary's fulltime Curate, which means that she is a newly ordained priest learning the ropes of parish life. In this role, she is responsible for coordinating our many robust outreach ministries, and guiding "Fearless," Calvary's ministry for tweens.
Rev. Olivia received her Master of Divinity from Harvard Divinity School in 2015 and was ordained to the priesthood in winter of 2020.  Prior to coming to Calvary, Rev. Olivia served as a chaplain to children with mental illness and college students. As such, she cares deeply about the spiritual health of young people.
Olivia is married to Molly, a nurse practitioner at Cincinnati Children's Hospital in the Adolescent Medicine Division. They are parents to two wonderful children, Asher and Scarlett, a three-legged rescue dog, Mingus, and a kitten called Mayfield. Olivia and Molly are both Cincinnati natives. In their free time, they enjoy cooking, reading, and generally soaking in the blessings of this life.
Howard Helvey, Organist/Choirmaster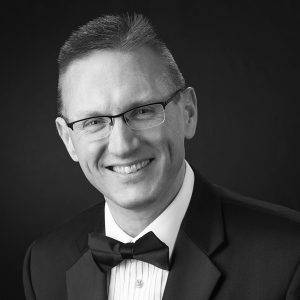 Howard Helvey has served as organist and choirmaster at Calvary since 1998; responsibilities include playing the organ on Sundays and at other times when requested, directing the parish choir, and overseeing the choral scholar and organ scholar programs. He is also co-founder (2013) and Conductor of the professional Cincinnati Fusion Ensemble, and is among the most widely published composers of his generation.
First prize winner of multiple international choral-composition awards, his hundreds of works are published by over twenty major American and British companies, and are regularly performed and recorded throughout the world, including by several Grammy® award-winning choral ensembles. Recent highlights include performances of his music by the (Mormon) Tabernacle Choir and Orchestra at Temple Square, the BBC Singers, the Choir of King's College (Cambridge, England), Conspirare (Austin), the Kansas City Chorale, the Phoenix Chorale, The Crossing (Philadelphia), the National Lutheran Choir, the choirs of the Cathedral of St. John the Divine (NYC), Chicago a cappella, the San Francisco Gay Men's Chorus, and in Westminster Abbey (London), and in over two dozen cathedrals throughout the United Kingdom.
Howard also concertizes frequently as a pianist, and in 2016 was appointed Choral Editor of the historic publisher, H.W. Gray. With cognate studies in conducting, voice, organ and poetry, he holds undergraduate and graduate degrees in composition and piano performance from the University of Missouri (Columbia) and the University of Cincinnati's College-Conservatory of Music, and, as a Chautauqua Scholar, studied piano at New York's Chautauqua Institution.
Howard and his husband, Brad, live in Spring Grove Village with their several four-legged family members. Other ongoing interests include reading, railroad history, photography, animals/pets, fitness, and exploring art and art history—particularly surrounding early 20th-century movements in American art such as The Eight (the precursor of the so-called Ashcan School), the Stieglitz 291 group, and the epic 1913 Armory Show in New York City.
For more information about Howard and his work, visit howardhelvey.com.
Sally Engelbert, Family & Children's Ministries Coordinator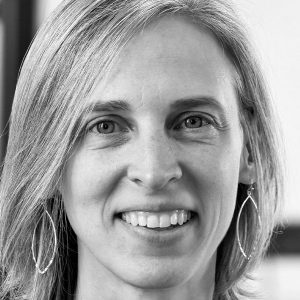 Sally coordinates all activities, events, and programs involving children and families. This includes the Sunday School programs Godly Play and Summer Stories in addition to family fun nights and other intergenerational events throughout the year.
She has been in this role since 2016 and has worked towards deepening the sense of faith in community among the young children of Calvary and their families through strengthening their connections with the church and each other.
Sally has attended Calvary since 2009, and during that time has enjoyed helping to lead the music at the 9:30 Family Worship Service. She appreciates being able to contribute to a child-friendly worship experience for families with young children including her own.
Miriam McKenney, Youth Ministry
Miriam McKenney loves serving as Calvary's youth minister. She's attended Calvary for eighteen years with her family David, Nia, Kaia, and Jaiya. "We joined Calvary because of Howard's music and Godly Play."
Miriam also serves as director of development and mission engagement at Forward Movement and helps lead the Becoming Beloved Community efforts in the Diocese of Southern Ohio.
Miriam's passions include family, Jesus, children, books, children's books, and talking about children's books. Two of her favorite words are respect and peace.
Judy Gardner, Parish Administrator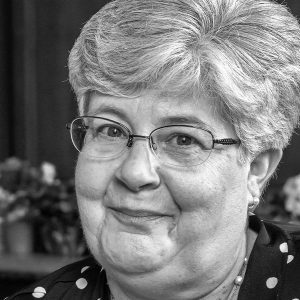 Judy is responsible for maintaining the office, coordinating the various tasks needed for smooth operation of the church, creating worship materials, editing the weekly electronic newsletter The Chimes and other church communications, and coordinating and maintaining the calendar of events. She is the go-to person for secretarial, managerial, and coordination issues, and also serves as receptionist. She works on Tuesdays and Thursdays.
Gary Garmon, Facility Manager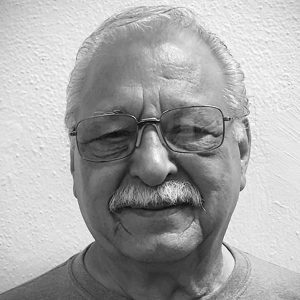 Gary Garmon is Calvary's Facility Manager. He helps take care of the historical Calvary building (circa 1867). Gary comes to Calvary with a wealth of experience having been the Facility Manager at Tender Mercies for over 20 years. Gary has a passion for fixing things and lovingly preserving the beautiful Calvary spaces.
Gary and his wife Donna live in Independence, Kentucky close to family members and with a menagerie of animals.
Claudia Potter, Bookkeeper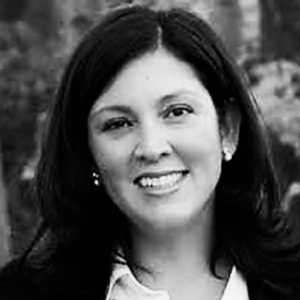 Claudia assists with the ministry of the parish by performing all bookkeeping duties in collaboration with the Parish Administrator to ensure proper maintenance of accounting records, processing of receivables, payables, and assists with payroll. Claudia also prepares routine and special accounting reports.
Claudia and her husband, Andrew, have two boys, Jack and Will. They love to travel as well as relaxing at home. Claudia and her family also love board games which have sometimes turned into multi-day competitions.