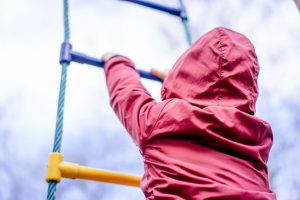 Summer is an exciting time to be starting in my full-time role as Calvary's Curate! There is so much energy swirling as we lay the groundwork for what promises to be an engaging and rich fall season. One of the elements of our programming that I'm most excited about is the launch of our tween ministry, "Fearless," which will provide an opportunity for young people ages 9-12 to explore big questions about faith and life alongside their peers, and in collaboration with caring, creative adults. Parents of tweens should expect to receive communication from me about this new and exciting program within the next week few days.
Sally Engelbert, our Coordinator of Family & Children's Ministries, writes "We are coming up on our fall season and I am excited to be getting preparations in place to be able to start up Godly Play in September. Our teachers will be meeting soon to discuss our program and we can't wait to see you all again in our Sunday School rooms. I am thinking through with our new young people ministries team how best to offer some Family Ministry events as the year progresses. Parents will be getting an email in August with more information.
Miriam McKenney, our Coordinator of Youth Ministries, adds "I am preparing for Youth Group, open to youth grades 7-12 on Sunday mornings at 10 am. look for an email soon about upcoming youth programming. We'll continue to root ourselves in spiritual practices, follow Jesus' teachings into our neighborhood and beyond, and discern who God calls us to be. We'll continue to support each other as we grow in our lives between Sundays. I'm so excited to spend time with this caring, supportive group of young people."
Miriam, Sally and I are working together closely to create opportunities for young people of all ages to strengthen their relationships with God, with one another, and with the church. Likewise, we aim to continue to foster a culture of inclusion where all young people can experience Christ's love.
I ask for your prayers as we imagine and implement our programs. Thank you for helping to make Calvary a place where young people can grow in hope, faith, and love.
Peace,
Reverend Olivia, Curate