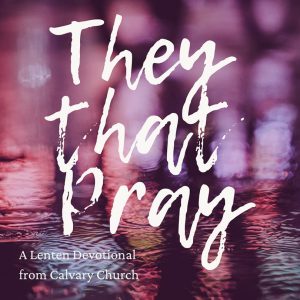 This year in preparation for the season of Lent we'll be compiling a devotional booklet featuring writing by Calvary's parishioners and staff. Made up of one brief reflection for each day, the booklet is designed to be a spiritual companion and to help us feel more connected to one another amidst the isolation of the pandemic. We would love for you to submit a brief (one paragraph or less) reflection, poem, prayer, or quote that answers one of the following questions:
How has prayer nourished you? 
What is your prayer for the church or the world in this Lenten season? 
What does your prayer life look like today and how has it changed?
To submit a reflection, email Rev. Olivia at olivia@calvaryclifton.org.