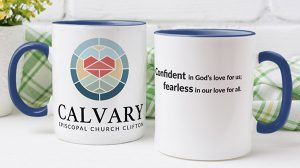 We like to be together.
Through the pandemic, we learned how to gather online to keep safe. Starting last summer, we began to worship and host events outside. And, slowly but surely, we have been able to phase a re-open of our church, while keeping hybrid options for worship, fellowship, and study available to parishioners.
Starting this Fall, on September 19, we'll introduce a full Sunday Schedule. We'll worship in our beautiful space, as we have for generations. We'll also connect our worship to our online community both in and beyond Cincinnati. We'll have opportunities for learning and time to just be together. Many fellowship opportunities will take place outside.
We're still focused on safety. We have adapted throughout the pandemic to ensure the safety of our whole community— and we'll continue to adjust this fall. Right now, masks are required for everyone indoors. And, we're urging everyone to be vaccinated. Vaccination is the way this all subsides and we are able to be together in the safest way possible. Our Staff and Vestry members are 100% vaccinated.
Everyone's invited in person and online to Calvary this fall. We hope that you'll take part.
Together, we're following Jesus' call to create a bigger table of deep belonging and wide invitation — in-person, online, and outside.
Faithfully,
The Reverend Allison English+