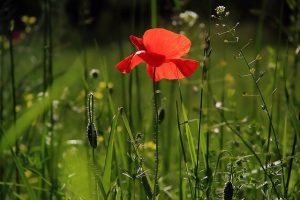 Over the summer months for the past few years, Children and Family Minister Sally Engelbert has carefully cultivated a special program for our young people. She has paired the themes found in well-known children's books with the Sunday lectionary texts, effectively bringing to life the scripture for our youngest members. She has named the curriculum "Summer Stories."
This year, we made a decision to combine Summer Stories with the 9:15 Family Worship service to make for the safest environment for all in the midst of the pandemic. The result has been a resounding success. Children have had the opportunity to engage the stories along with their parents and other worshiping adults. Each family takes home a craft following worship that serves to underscore the scriptural message at home.
Sally now has a complete set of stories for years A, B, and C in the Lectionary Cycle, making for a replicable curriculum that is desirable for the wider church. I am personally grateful to Sally Engelbert and all of the adults who helped to lead Summer Stories this year and in years past.
For me personally, the summer stories have opened my imagination to new ways that scripture speaks to the lives of people of all ages.
What a gift Summer Stories is to Calvary and to the greater church! Come and check it out at 9:15 on Sundays before the summer ends.
Gratefully,
The Reverend Allison English, Rector