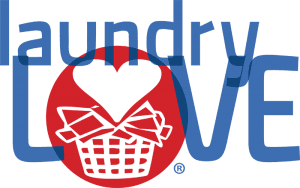 The Laundry Love ministry started years ago when a pastor was talking with a houseless man named Eric. The pastor asked, "How can we come alongside your life in a meaningful way?" His response was honest and practical. "If I had clean clothes I think people would treat me like a human being."
We make a promise in our Baptismal Covenant to "respect the dignity of every human being." And our recent Calvary Vision Statement included the Vision to "be Jesus' hands, heart, and feet, humbly collaborating with our neighbors to realize beloved community."
During an Easter Day conversation with nursing student and Calvary parishioner Amanda Brown, she and I believed it to be a great fit for Calvary to come alongside our neighbors by making it possible for anyone who wishes to come and do their laundry for free.
Demitria, the owner of City Limits Laundry on Nixon and Vine in Clifton, agreed, and offered Wednesday nights to Calvary to start our Laundry Love Ministry.
With an average cost of $5/ large load + drying, families of four spend an average of $80/month doing their laundry in a laundromat. For families struggling to make ends meet, free laundry can make a real difference.
The Laundry Love initiative consists of regular opportunities to come alongside people who are struggling financially by assisting them with their laundry. Laundry Love partners with groups and local laundromats in cleaning clothes and linens of low-income or no-income families and persons. The laundromat becomes a place where strangers become friends, people are known by name, hope is hustled, and the worth of every human being is acknowledged and celebrated.
Want to help? Please contact me at Allison@calvaryclifton.org if you'd like to assist with the launch of this ministry on Wednesday, May 25 (or on other 4th Wednesdays this summer) from 5:30 p.m. – 8:00 p.m.
(more info about Laundry Love can be found here: https://calvaryclifton.org/wp-content/uploads/2022/05/LL_2022OnlineGuide_PDFRev_041822.pdf)
Reverend Allison English